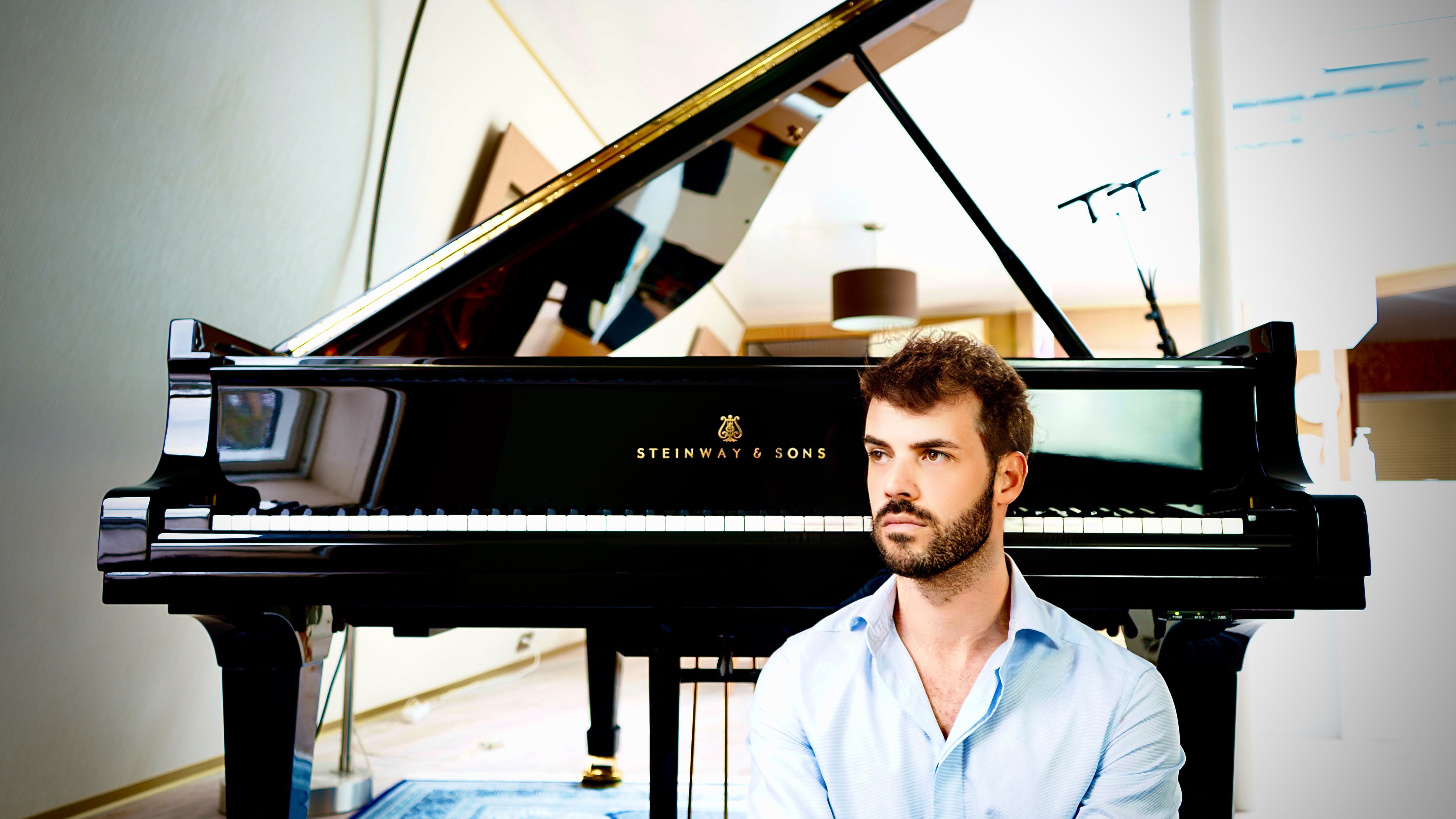 Several weeks ago we received a cordial email from the pianist Sebastien Dupuis. It included a link to a YouTube video of him playing "Chaisse-Neige," No. 12 of Liszt's Transcendental Études.
Would we watch and listen to this video? Of course we would. We love the Transcendental Études. But when we did watch the video, we loved the subtlety of his performance. It was nearly as if he were playing Chopin, it was so clear and at times, so light. There was none of the finger-punishing, banging harshness that we so often hear in the Transcendentals. It sounded simple, sweet and pure.
We were also pleased to find that Sebastien has his own YouTube channel where you can watch him playing Beethoven, Chopin, Satie and more. We subscribed at once and we have been exploring since then.
We know you will enjoy his artistry too.
About Sebastien Dupuis
Born in Brussels in 1983, Sebastien studied piano at Conservatoire Royal de Bruxelles with Jean-Claude Vanden Eynden, capping off his studies with a master's degree concert at which he performed Tchaikovsky's first piano concerto and the Liszt Sonata in B Minor.
In the years since, Sebastien has delighted audiences across the world, with critics praising his subtlety, delicacy and power. His salon concerts in Zurich have become a staple of the city's cultural life. After a sell-out tour of China in 2016, he made his debut at Zurich's Tonhalle, receiving a standing ovation for a program of Liszt, Beethoven and Mozart. He has taken to stages in many of Europe's capital cities, performing in London, Edinburgh, Bruxelles, Porto, Amsterdam, Berlin and Paris.
Sebastien's latest recording of Liszt études was described by Pizzicato magazine as "outstanding" and reminiscent of the great George Cziffra. Over recent years, Sebastien's video performances have secured him a growing online following. He also established a flourishing teaching studio, becoming one of the city's most sought-after instructors.
And if all that were not enough, he has also authored the book Ce Que Tout le Monde Veut Savoir à Propos du Piano ("What Everyone Would Like to Know Concerning the Piano").
He is a member of the family of Steinway Artists, and we feel that he is now a member of our Classical Archives family as well. We know you will enjoy exploring the artistry of this remarkable musician and pianist.