Earlier this month, SETI Artist-in-Residence Felipe Pérez Santiago launched his Earthling Project in collaboration with the SETI Institute and the Arch Mission Foundation. And you – yes, you – are invited to add your voice and take part.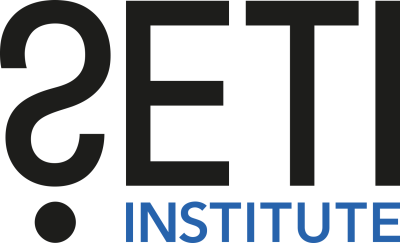 The SETI Institute, located near the NASA Ames Research Center in California's Silicon Valley, is anon-profit research organization dedicated to the search for extraterrestrial intelligence.
About the Earthling Project
The Earthling Project will collect songs from people worldwide to create musical compositions and send them into space. And you are invited to add your voice to it. To do so, you only need to download the Earthling Project's app on your phone and record your voice.
The project aims to collect 10,000 voices from people who will submit songs through the app. Composer Felipe Pérez Santiago will use the submitted pieces to create a composition representing the sounds of humanity. And thanks to the Arch Mission Foundation, the composition will be put on a disc and sent to the moon onboard Astrobotics Peregrine rocket.
Unlike the famous Golden Record, which NASA launched into space in 1977 and which contained a variety of nature sounds and human-created music, the Earthling Project will be an original creation intended to be from all humanity – including you, if you choose to take part. The Earthling Project app will make all submitted songs available in the Spring of 2021, and the resulting composition will be available on music streaming services.
The project is a collaboration between SETI Artist-in-Residence Felipe Pérez Santiago, the SETI Institute, and the Arch Mission Foundation, a nonprofit that archives human knowledge for future generations.
"The Earthling Project consists of gathering human voices from all over the world to create global online compositions and send them into space as a representation of our species united as one, having our first mission to the moon in 2021," says Pérez Santiago. The Earthling Project is part of a collaboration between Pérez Santiago and Dr. Jill Tarter, co-founder of the SETI Institute and an astronomer best known for her pioneering work in SETI research.
The Earthling Project app is available for IOS and Android devices. People can submit up to three songs in seven categories, such as birth, love, festive, melancholy or grief, including spiritual and funeral songs. The deadline for submitting songs will be in the Summer of 2021.
So download the app for free on your phone and participate now! You can find it in Google Play or App Store as "The Earthling Project" or at www.earthlingproject.com
About Composer Felipe Pérez Santiago
Quest for cello, electronics, and video by Felipe Pérez Santiago. Cello- Jeffrey Zeigler. Based on the life and work of Dr. Jill Tarter of the SETI Institute.
Felipe Pérez Santiago is an internationally acclaimed Mexican/Dutch composer, arranger, guitarist, conductor, and sound artist who enjoys a tremendously varied musical career.
If you are a member of Classical Archives, be sure to listen to his composition Glaub for cello and electric guitar, performed by cellist Jeffrey Ziegler and the composer on electric guitar.
In addition to some long-running high-profile collaborations (including one with the Kronos Quartet), he has composed for film, conducted several orchestras, and much more. He has received several prestigious prizes and awards in Europe, the United States and Latin America, including numerous accolades for his work on the orchestral arrangement and music direction of the platinum album Rock en tu Idioma Sinfónico. Felipe's music has been performed and commissioned by such internationally renowned orchestras and ensembles as the Czech National Symphony Orchestra, the Dutch Chamber Choir, the Choir of Madrid, the Cello Octet "Conjunto Iberico," the Mexico City Philharmonic Orchestra, and Tambuco Percussion Ensemble, among many others. His compositions are included in over 20 discographic productions and in 2010 he became part of the National System of Art Creators in Mexico where in 2013 he was selected as an honorary member. In 2014 the online tourist guide MXCity identified Felipe as one of seven of the most important contemporary Mexican artists (he was the only musician listed). In 2017 he was selected, alongside two other artists, to represent Mexico in Johnnie Walker's global marketing campaign, Keep Walking. Felipe is also the founder and artistic director of the MalAkh and Vórtice Ensembles, collectives who combine contemporary music with rock, free jazz, improvisation, folklore, with electronic music and multimedia.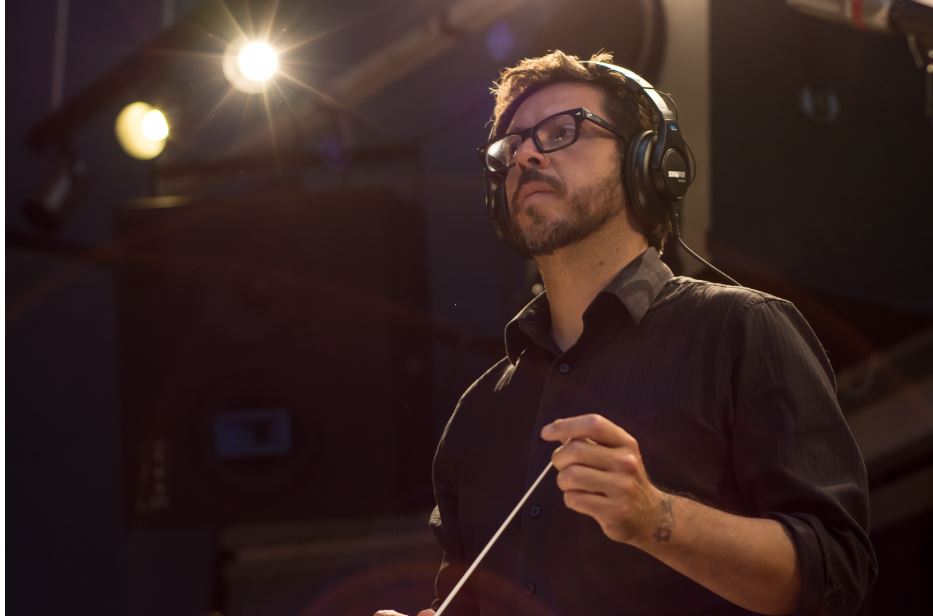 Felipe has been selected as a SETI Institute Artist in Residence and is developing a new ambitious live musical project Earthling, in conjunction with the SETI Institute. The work will involve gathering language and song recordings from around the world through an open call. Those recordings will be mixed and merged live, with performances by a wide range of musicians.
More Videos of the Composer's music for you to enjoy . . .
Nekui- Video Installation for Mixed Ensemble. Vórtice Ensemble, Conductor- Felipe Pérez Santiago
A la Esquerra- For Flute, Percussion, and Electronics. Flute- Alejandro Escuer, Percussion- Iván Manzanilla, Video- Juan Antonio Arévalo
Purpurascens- For Mixed Amplified Ensemble and Orchestra. Mal'Akh Ensemble (with the composer on the electric guitar). Mexico City Philharmonic Orchestra. Conductor- José Areán
Codex- Multimedia Opera (Movements 3 & 4). Codex Ensemble. Conductor- Felipe Pérez Santiago.
Enfermo de Gravedad– For 9 Double Basses and Electronics. Ensamble Sección, Conductor- Felipe Pérez Santiago
Neuroma de Morton- For Mixed Ensemble. Third Movement of the "Hospital Suite." Le Poisson Rouge Ensemble NY
Neurocardiogénico – For Mixed Ensemble. Fourth Movement of the "Hospital Suite." Le Poisson Rouge Ensemble NY
Morsecoding- For Two Saxophones and Piano. Preston Duncan & Davide Nari- Saxophones. Federico Gerini- Piano