There is so much to love about this time of year. But of all the delights of the season, we have to say that the one we look forward to most of all is almost certainly A Steinway Christmas Album: Piano Music for the Season, which has become beloved everywhere since it was released on the Steinway label back in 2011.
All selections are played beautifully by Jeffrey Biegel, one of our favorite pianists and a great friend to Classical Archives.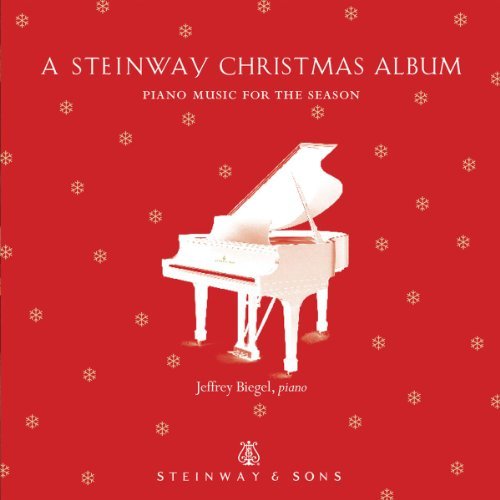 The collection kicks off the season in the best possible way, with LeRoy Anderson's "Sleigh Ride," and then moves on through 20 tracks of familiar Christmas classics ("Ding Dong! Merrily on High," Mel Torme's "Christmas Song" and others) and newer Christmas compositions that await your discovery. If you are a member of Classical Archives, CLICK HERE to listen to the whole album.
For us, a wonderful holiday means hearing Jeffrey Biegel perform this wonderful selection of holiday music. Once you have listened to this album, we know your Christmas will be just that much happier too.